The Blue Jays With Big Opportunity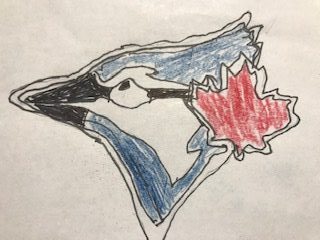 With the Yankees being overwhelmed by injuries and the Red Sox rotation not at its hottest the Blue Jay can take advantage of this situation. The Blue Jays will still have to face the Rays who are always hot but they have a good chance.
The Jays had a very bad 2019 season but they still have great young talent. Their infield has third baseman Valadimer Guerrero Jr who had a .272 batting average with 15 home runs and 69 runs batted in., Shortstop Bo Bichette who had a .311 batting average with 11 homers and 21 runs batted in, second baseman Cavan Biggio who had .234 batting average with 16 home runs and 48 runs batted in in 100 games, and first baseman Travis shaw who had a .157 batting average with 7 home runs and 16 runs batted in in 86 games. Their Catchers Danny Jansen who had a .207 batting average with 13 home runs and 43 runs batted in, and Reese McGuire who had a .299 batting average with 5 home runs and 11 runs batted in.
The outfield are left fielder  Lourdes Gurriel Jr who had a .277 batting average with 20 home runs and 50 runs batted in, Centerfielder Teoscar Hernández who had a .230 batting average with 26 home runs and 65 runs batted in, and right fielder Randal Grichek who had a .232 batting average 31 home runs with 80 run batted in. Bo Bichett had a .311 batting average with 11 homers and 21 runs batted in. He is a guy who I think will hit .300 with 30 homers and 100 runs batted in. The designated hitter will most likely be Jonothan Davis or he would switch to center and Teoscar Hernadez in centerfield.
But most importantly for the Blue Jays is their pitching. They went out and signed free agent Hyun Jin Ryu. The former Dodger will probably be at the top of their rotation. He had a 2.32 earned run average in 182.2 innings with 163 strikeouts and only 24 bases on balls. They also signed Tanner Roark who will probably be the back end of the rotation. He had a 4.35 earned run average in 165.1 innings with 158 strikeouts and 51 base on balls. They also still have Matt Shoemaker and Chase Anderson. They have the top 8th prospect in the game Nate Pearson.
I think the rotation would be like this: Hyun jin Ryu, Matt Shoemaker, Nate Pearson, Chase Anderson, and Tanner Roark.
The lineup will most likely be Bo Bichette, Cavan Biggio, Vladimir Guerrero Jr, Randal Grichuk, Teoscar Hernandez, Jonathan Davis, Lourdes Gurriel Jr, Danny Jansen, Travis Shaw. Their bullpen would have Ken Giles as the closer with Wilmer Font, Anthony Bass, and Rafael Dolis as relievers for them.