Junior Spotlight: Justin J, Tommy B, Cailey M
With the school year coming to a close, the HMHS juniors are ready to take on senior year. Some outstanding students include Tommy Bellevue, Cailey Mingolla, and Justin Jerome.
Tommy Bellevue wishes to better himself before high school ends. While he doesn't play any sports at the moment, he's focusing on his school work and mental health. Since the summer of 2021, he's been making music. "Music is very therapeutic for me and helps a lot with how I feel mentally throughout the day." While Tommy doesn't have a favorite high school memory, one of his highlights is his sophomore year. "I first went remote but after much thinking, I decided to come back to school the following month in Mid-October 2020 and it was one of the best decisions I've ever made." For Tommy, one of the more challenging parts of junior year is the workload, he quotes, "Most of the work is easy but it's overall just a ton of work and you're also thinking about your future at the same time because graduation is coming closer each day." Outside of schoolwork, Tommy likes learning about and listening to music. Some of his favorite genres include Hip-hop, Rock, Edm, and R&B. Tommy stated that before high school ends, "I want to be more in shape and be healthier physically, emotionally, and mentally. I hope to continue improving my grades in school and making honors each term and year. I also hope to improve my self-confidence."
Cailey Mingolla is a current athlete at Holbrook Middle-High School, she's been playing for the school since seventh grade. Mingolla participates in soccer for the town and HMHS and has been coaching young athletes during track season. She's also a representative of the student advisory, student council, and the class of 2023's secretary. A highlight from her high school career as of now was the return of the soccer season during her sophomore year. She quotes, "The shortened spring season just made us happy to be there with each other and I truly enjoyed playing." Some challenges Mingolla faces throughout junior year is having to manage the workload, prepare for the upcoming future, and having to make important decisions. A few hobbies of hers is playing the bass guitar, sewing for her small business, and painting. When high school comes to an end, Cailey plans on pursuing a career in marine biology as it "leaves plenty of opportunities to travel and continue learning new things."
Justin "JJ" Jerome is another athlete student at HMHS. He's been a part of the varsity football team for a few years, his position being a guard. JJ doesn't think junior year has been that difficult to navigate, calling it "overrated." Some of his hobbies include going outside and playing basketball. In the future JJ sees himself sitting on a throne.
We wish this year's juniors the best of luck when they become seniors next year!
Leave a Comment
About the Contributors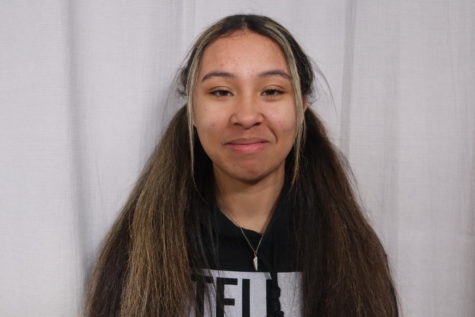 Madison Burnett, Editor in Chief
Madison Burnett is a junior at HMHS. She started writing for the  journalism club 5 years ago. You can find her around the school interviewing students...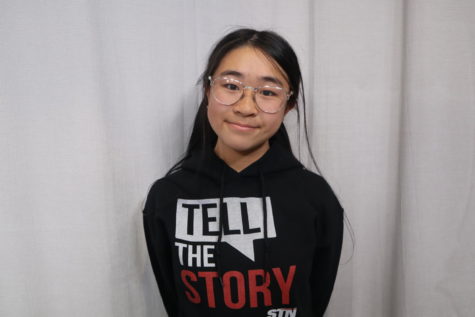 Amy Yip, Editor in Chief
Amy Yip, or "Yippie" as some call her, is a current junior at Holbrook Middle-High School. She serves as the Editor in Chief for the school's website and...