The Weeknd's Origin Story
Abel Makkonen Tesfaye was born on February 16, 1990 in Scarborough, a neighborhood in Toronto, Canada. His parents were immigrants from Ethiopia. By the time Abel was a child his parents had split up. He was raised primarily by his grandmother and spoke both English and Amheric (an Ethiopian language). Abel had a rough childhood with his father absent and turned to drugs at an early age. He was 11 when he began smoking marajuana. He later got into harder drugs and started shoplifting to support his addiction.
He attended West Hill Collegiate Institute and Birchmount Park Collegiate Institute in Scarborough, before dropping out in 2007, never completing high school. He also left home and relocated to Parkdale, another neighborhood in Toronto. He met producer Jeremy Rose in 2010 and together the two of them made a mixtape, later called House of Balloons which released March 21 of 2011. He got a lot of buzz from House of Balloons, and when he started his Toronto based tour, fellow Torontionian rapper Drake was in attendance. Drake approached Abel, now using his stage name "The Weeknd" and the two started collaborating together. The Weeknd contributed to 4 songs on Drake's Grammy winning album Take Care. The Weeknd then went on the drop 2 more mixtapes Thursday, and Echoes of Silence. These 3 mixtapes were put into a compilation album now known as Trilogy.
In April, 2012, The Weeknd went on his first American tour starting with popular festival Coachella. He expanded his tour to Europe, and by June 2012, Trilogy had been downloaded over 8 million times. In September of 2012, The Weeknd signed with record label "Republic Records" and made his own label "XO".
On May 16, 2013, The Weeknd dropped the title track to his future album Kiss Land. He also revealed the album would be released on September 10 of that year. Kiss Land debuted at number two on the U.S Billboard 200 and received positive reviews from music critics.
In 2014, he collaborated with Ariana Grande on a duet titled "Love Me Harder." which also got great reviews. Few days later he released "Earned It" a single from the award winning movie Fifty Shades of Grey.
2015 was a great year for The Weeknd as he got his first number one single with the song "The Hills"which also is a diamond certified record. On June 8th 2015 he released another single called "Can't Feel My Face" which also was a chart topper. Beauty Behind The Madness Was released on August 20 2015, and debuted atop the Billboard 200. It reached the top ten in over ten countries and was number one in Canada, Australia, Norway, and the United Kingdom. Beauty Behind The Madness sold over 1.5 million copies worldwide and went double platinum in the U.S. It was the most streamed album in 2015 beating popular albums like Drake and Futures What A Time To Be Alive, and Kendrick Lamars To Pimp A Butterfly. On September 8th that same year Abel became the first male artist to hold three spots atop the Billboard Hot R&B Charts.
2016 was a year of features for The Weeknd as he appeared on albums such as Kanye West's The Life Of Pablo, and Beyonce's Lemonade. September 15th Abel announced that his next album would be called Starboy and would be dropped on November 25. On November 23 the singer released a short film titled M A N I A which included excerpts from the album. Starboy ended up winning a grammy at the 60th Grammy Music Awards.
In 2017 Abel started a relationship with fellow musician Selena Gomez. The two lasted 10 months before breaking up in October of the year due to Abel being on tour. March 30th 2018 Abel released an ep (extended play) titled My Dear Melancholy that included songs based around his and Selena's relationship and eventual breakup. Shortly after this, Abel got back together with on again off again girlfriend Bella Hadid.
Producer Gesaffelstein and Abel released a song "Lost In The Fire" on January 11th 2019. The Weeknd also appeared on a song called "Power Is Power" with collaborators SZA and Travis Scott. Later in the year Abel made his cinematic debut appearance in the Netflix film "Uncut Gems" playing himself. In August Abel tweeted out "album mode in full effect" on Twitter, revealing an upcoming album. Later this week it was also announced that Abel and Bella broke up.
On November 29 2019 The Weeknd released "Blinding Lights." This song would go on to rock the charts and hold the number one spot for over 28 weeks. The song is now the biggest Hot 100 Chart hit of the century, arguably of all time. He dropped another single "Heartless" that debuted number 32 on the charts and was also a big hit.
On March 20th 2020 the long awaiting album After Hours came out. Before the album dropped it already broke the record for the most global pre-adds for an album in Apple Music history. After Hours debuted at number one one the Billboard Charts. It had the biggest debut week in the entire year, with 221 million streams first week and selling 275,000 hard copies. The "After Hours Tour" got postponed due to Covid 19 and will begin January 22, 2022.
Many people were upset to find out that The Weeknd wasn't nominated for any Grammys for After Hours, despite all the success and going down as being one of the best r&b albums. Despite that Abel was still chosen to headline the 2021 Super Bowl, being the first Canadian act ever to be given the chance..
Leave a Comment
About the Contributors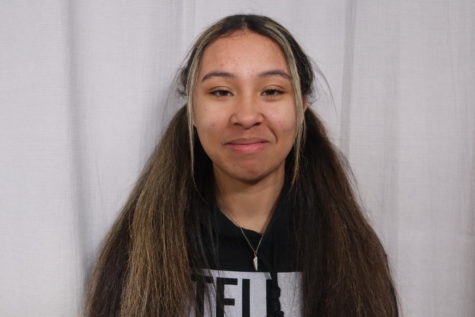 Madison Burnett, Editor in Chief
Madison Burnett is a junior at HMHS. She started writing for the  journalism club 5 years ago. You can find her around the school interviewing students...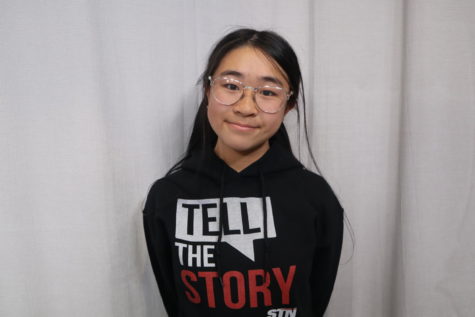 Amy Yip, Editor in Chief
Amy Yip, or "Yippie" as some call her, is a current junior at Holbrook Middle-High School. She serves as the Editor in Chief for the school's website and...