Cobra Kai (Netflix) Review
Perhaps one of the greatest movie trilogies in the 80's was the sensational hit 'The Karate Kid' which first went out to theaters in 1984. This movie portrayed an epic karate battle between two dojos and two students; Daniel LaRusso from Miyagi-Do Karate (Ralph Macchio) and Johnny Lawrence from Cobra Kai (William Zabka). It was a big hit in many parts of the world and was a very memorable movie for those who had the chance to watch it. Today, many remember Daniel and his sensei, Mr. Miyagi, but what happened to Johnny and Cobra Kai after the first movie?
On May 2nd, 2018, the first season of the new series Cobra Kai was released to YouTube's original series productions, where it instantly became a hit. Created by Robert Mark Kamen and Josh Heald, it shows the story of Johnny Lawrence 35 years later after the All-Valley Karate Tournament, living a tough life with a rough job and seeking redemption by reopening the Cobra Kai dojo and becoming a sensei to teach the students of the new generation. Reigniting his rivalry with Daniel LaRusso in this sequel, it brings new characters and some old ones to this hilarious and brilliant show.
In June 2020, the show was moved to Netflix where it once again blew up with even more popularity and a wider audience. The first and second seasons had already come out on YouTube, and many fans were awaiting the third that was coming in January. Ralph Macchio, who plays Daniel LaRusso, said, "The show has been beyond expectations for us, and we are hopefully only just beginning." He added that the new, young characters allowed for the show to be loved by a wider age range of people. Some of these actors and actresses include Xolo Maridueña who plays Miguel Diaz, Mary Mouser who plays Samantha LaRusso, and Tanner Buchanan who plays Robby Keene. In season 2, many fans were also excited to see the return of Johnny Lawrence's old sensei, John Kreese, who is played by Martin Kove.
Just a few days ago, on New Year's day, the third season of Cobra Kai was released, and it certainly fulfilled the massive expectations that people were anticipating. Not only that, but this season has been the number one streamed show everywhere all over the world for the past week since it came out. It is a great show to watch right now, and has been very successful. Season 4 will definitely be worth the wait as the cast will start filming it later this month, and you can expect it to come out sometime later this year in 2021 or next year in 2022.
Leave a Comment
About the Contributor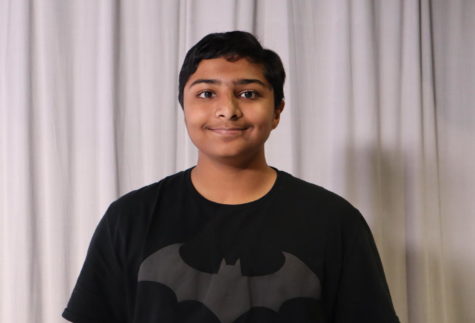 Dhir Patel, Editor in Chief
Dhir Patel is an 11th grader at Holbrook Middle-High School. He is a member of the Code Blue News team in school and also many extracurricular activities...