Word on the Street: HMHS' Favorite Thanksgiving Dishes
Thanksgiving is just around the corner and the Holbrook Hub got the opportunity to survey staff and students favorite food to eat on this traditional holiday. 
Mr. DeCoste, the 6th-grade social studies teacher, says that turkey is probably the safest answer but it's not the correct one. He directly states, "The CORRECT answer is the pie. Specifically, the pumpkin pie. A good pumpkin pie is both a little sweet and a little savory; also, it pairs well with an after-dinner coffee." 
Mr. Bayersdorfer, a 7th-grade social studies teacher, says his favorite Thanksgiving food is cornbread stuffing.  Jacob Abrogar, an HMHS senior, states that his favorite Thanksgiving item is stuffing, he directly states, "Probably stuffing because you can use it in any meal made from all the other leftovers."
Carlos Albert Castillo, a sophomore at HMHS, says his favorite food is rice and beans with gravy. He says, "I like to share moments with my family because everyone comes over for the feast. And also because it's my birthday after Thanksgiving day this year." 
Ciara Sheehan, a sixth-grader, says her favorite Thanksgiving food is any sort of greens. Seventh-grader, Javanni Logan says, "My favorite Thanksgiving food is mashed potatoes. It's my favorite because It just is."
About the Writers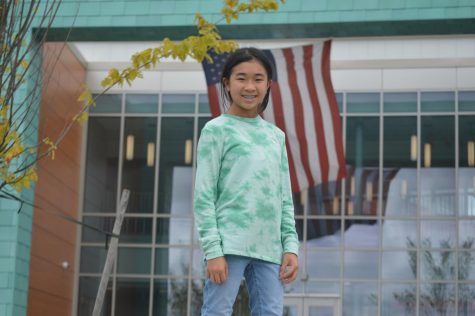 Amy Yip, News Editor
Amy Yip is a seventh-grade student who started writing for the newspaper last year. If you see her after school, she is probably doing work for The Holbrook...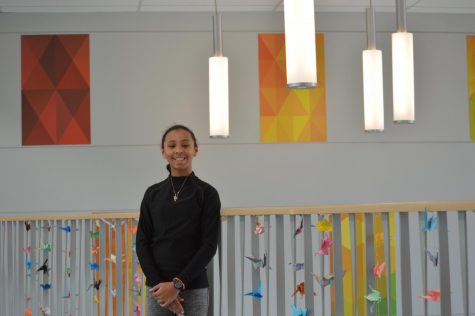 Madison Burnett, Opinion Editor
Madison Burnett is a 9th grade student at HMHS. She started writing for the Holbrook Hub 2 years ago. Sometimes you can spot her all around the school...