Movie Review: Lion King Live Action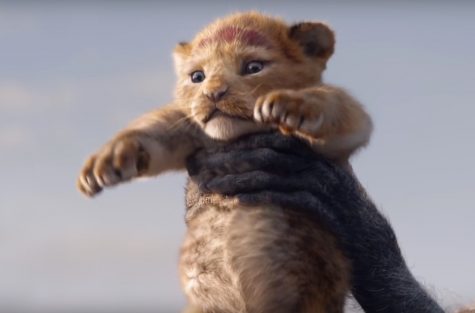 Lion King is one Disney's most popular movies to this day. The movie you know and love is being turned into live action. It will be coming out on July 19th, 2019. Lion King is a movie about Simba finding his responsibilities as the new king of the Pride Rock.
Simba is the son of Mufasa, the leader of the pride. Simba looks up to his successful father. But Mufasa has a brother who tries to take over Pride Rock. After a family tragedy, Simba runs away to the forest, where he later meets Timon and Pumba. After years of growing up together, Simba meets a close friend of his, Nala. She tells him to back to Pride Rock and help the pride from Scar. Simba initially refuses, but later agrees.      
Songs in the movie include Circle of Life, Be Prepared, I Just Can't Wait to Be King, Hakuna Matata, Can You feel the Love Tonight, and many more. In the live action version, Simba is voiced by Donald Glover, Beyonce is Nala, Pumba is voiced by Seth Rogen, Rafiki is voiced by John Kani, etc.
The 1994 version of the Lion King was traditionally animated and is being remade now to be more realistic. It is following the success of Jon Favreau's Jungle Book movie who is also producing this movie.