Holbrook Students "Shine a Light" in Heathers
It seems that Holbrook Middle-High School performers never stop performing, many students decide to branch out and audition for company productions. This summer, four Holbrook students, Rachel Cohan, Thomas Denny, Carrietta Jacques, and Brooke Hardin were cast in the South Shore Theatre Works' Heathers the Musical. This is the company's summer junior workshop, a production for students between the ages of 13 and 19.
After a summer of rehearsals, spending more than ten hours a week at practice, the students pulled together a successful production about a teenage love story gone wrong. There were four performances, on August 3, 4, and 5.
After the performances, Rachel Cohan and Thomas Denny both received Teen Choice Awards from SSTW, with the respective titles of "Most Kind" and "Most Dedicated." Rachel says that "Performing in Heathers was a unique and amazing experience for me. It gave me the opportunity to be a part of an extremely talented cast and do a show I never could have been in otherwise." She added that Heathers tackles topics like abusive relationships, bullying, and toxic friendships, in a way that isn't necessarily school-appropriate, tied together by its signature dark humor.
Additionally, this is not Carrietta Jacque's first performance outside of Holbrook. She had also been cast in Little Theatre of Stoughton's Thoroughly Modern Millie and The Company Theatre's Heathers. When asked about the difference between her two Heathers performances, she said, "This Heathers was definitely aimed towards a mature audience, as this production was definitely closer to the original 'adult' version. I also feel as though I've made more connections with the cast and directors during the making of this production."
About the Writer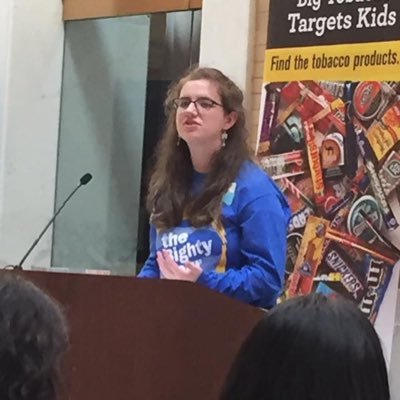 Sarah Ryan, Editor-in-Chief
Sarah Ryan is the Editor-in-Chief of The Holbrook Hub. She admits to being "just a little bit in love" with newspaper and hopes to pursue writing as...