Holbrook's Newest History Teacher: Mr. Shay O'Toole
Mr. Shay O'Toole is a new high school history teacher and he is looking forward to the new school year. This is his fifth year teaching and his first year at Holbrook Middle-High School.
He wanted to become a history teacher because when he was a kid he read biography books and books about history at the library. The chance to pass on information to new generations inspires him. He has taught at previous schools including Braintree High School and Chapman Middle School in Weymouth. He says, "I want students to know they can trust me and I'm trying my hardest to work with them so they should try hard in my class."
Mr. O'Toole has many hobbies. He enjoys listening to many types of music and likes to watch all different kinds of sports games.
Mr. O'Toole is enjoying Holbrook so far. He says, "My experience at Holbrook has been great and the students are nice."
The head of the history department, Mr. Brad Bayersdorfer says, "Mr. O'Toole is very enthusiastic and excited about teaching the students at Holbrook. We are extremely happy to have him added to the high school history teaching staff. I think he is going to have a great year getting to know the students and teaching them about different time periods in history."
About the Writer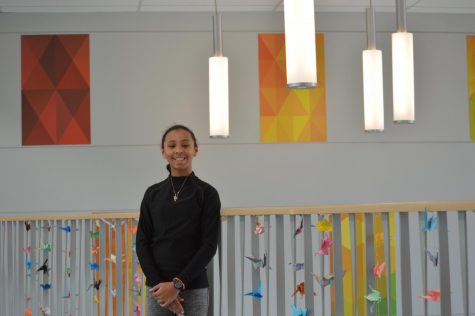 Madison Burnett, Opinion Editor
Madison Burnett is a 9th grade student at HMHS. She started writing for the Holbrook Hub 2 years ago. Sometimes you can spot her all around the school...