International Neighbors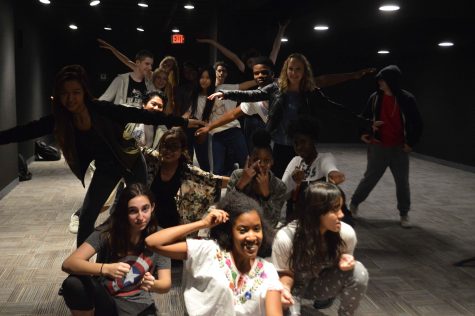 Our neighbors over at Braintree have recently finished a new project in town and it is the brand new CATS Academy. CATS offers high school programs at their four locations in Cambridge, Canterbury and London in the UK, and in Boston, Massachusetts in the USA. Boston is one of America's most history rich locations and Braintree was the perfect place to be in between a suburb culture and the city, balancing lifestyle and education.

The Holbrook Hub had the opportunity to meet our new neighbors, being only the next town over, and got a tour of the academy to get a glimpse of what a boarding school would be like for an international student. We met with three of CATS Academy's students; Annie Tran from Vietnam, Deborah Adeniji from Nigeria, and Jeungsoo Noh from South Korea. The three students toured the Holbrook Hub staff around campus all the while explaining to us the purposes and amenities of each corner of the facility. The academy might seem secluded and quiet from the outside, but the inside is filled with diversity and explosions of activities.
As we walked the halls of the building, the amount of opportunities at CATS Academy seemed to be endless. From the basic clubs like robotics and drama, the extra curricular activities offered expand to aerobics, beatbox, video gaming, fashion, and more. The academy also offers multiple extra curricular activities targeted towards academic development like SAT/ACT Prep, CIGB Core Courses, College Counseling, and more. With their 30+ electives, students are able to choose from a wide variety of courses to take along with their required academic classes to supplement their core curriculum.
As for the life of a boarding international student, the boarding houses are separated into two buildings; for the boys and for the girls. Each student gets an individual room with a complete set of a single bed, a student's desk, a dresser, and a full bathroom. During the week, the students are able to go outside of campus after school hours until their 6:30PM curfew and 10PM curfew on the weekends. Adjusting to this lifestyle was definitely something a lot of the students had to get used to.
Coming from three different countries, Annie, Deborah and Jeungsoo were fluent in English although their fresh accent were still evident in their pronunciations. What was fascinating was that they clearly showed greater understanding of each other's cultures than the one they were currently living in.
"It would definitely be nice to get to know more of you guys and learn more about the american culture." Annie Tran, 16, from Vietnam expressed.
As international students in one big campus, although they are able to venture out into the city, they tend to stay within their own group of friends, limiting their exposure to the real culture of America.
"We do go out once in awhile, downtown especially, its our favorite place. But we don't really meet new people." Deborah Adeniji, who is a senior, tells us stories about their night outs into the city of Boston.
"We can go out and do karaoke!" Jeungsoo, 18, shares his excitement as Karyll Esperon and I offer to spend some time with them outside of school.
It is important for us to get to know each other, especially when we live so close together. What better way to come altogether than to learn about each other's cultures and make new friends and memories along the way?